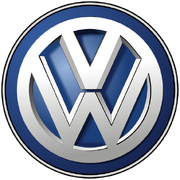 The Volkswagen AG
(abbreviated VW AG), headquartered in Wolfsburg, the Group's parent company is the vehicle brands
Audi
,
Bentley
,
Bugatti
,
Ducati
,
Lamborghini
,
MAN
,
Porsche
,
Scania
,
Seat
,
Skoda
,
Volkswagen
and
Volkswagen Commercial Vehicles
. It is the largest automobile manufacturer in
Europe
and the third largest in the world.
Origin of the present group is the development of a Volkswagen by Ferdinand Porsche. To this end, the Nazi organization "Kraft durch Freude" 28 May 1937 in Berlin, the company for the preparation of Volkswagens mbH (Gezuvor) was founded. In early 1938, construction began on the first "Vorwerkes" Braunschweig, followed by Volkswagen with actual Faller life. After the Second World War, the company continued to operate from the military administration of the British zone of occupation under the name Wolfsburg Motor Works.
Ad blocker interference detected!
Wikia is a free-to-use site that makes money from advertising. We have a modified experience for viewers using ad blockers

Wikia is not accessible if you've made further modifications. Remove the custom ad blocker rule(s) and the page will load as expected.